FAX PRINT DRIVER
The Print to Fax Driver is a piece of software that can be installed on any Windows Desktop and simulates a System printer so that any program that can print can send a fax.

Sending a fax has never been easier!
---
EHR Integrations made easy
EHR users find our Print Driver to be the perfect solution for getting faxes sent regardless of the EHR platform they use; from small niche EHRs to custom EHRs we have users that fax everyday with the WestFax print driver. It is HIPAA Compliant and gets the job done.
---
Faxing is as easy as printing
Once the driver is installed and setup with your Fax To Email account you just choose to print to the WestFax Printer. So if you use Word, Excel or a PDF you can just File->Print and the hard part is over.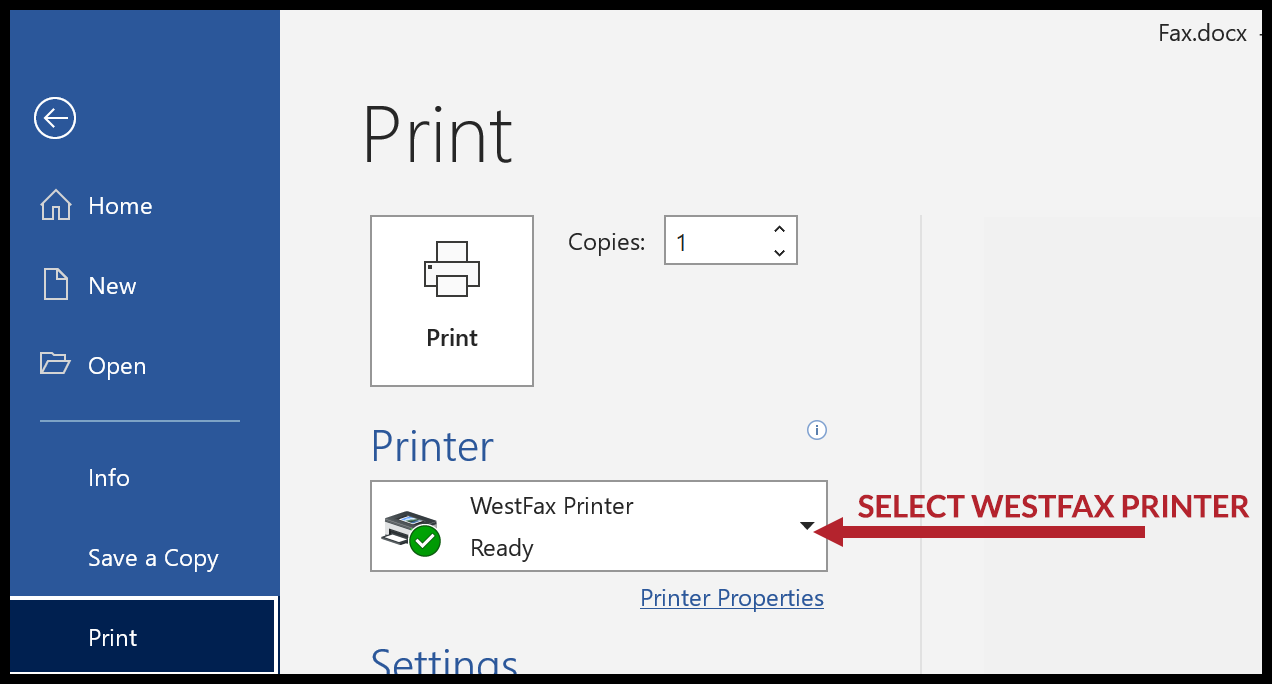 ---
Integrated Organization-Wide contacts
Just enter your recipient's fax number(s) or pull from your cloud based address book. No more numbers to remember. Import your numbers in the fax portal and never lookup a number again.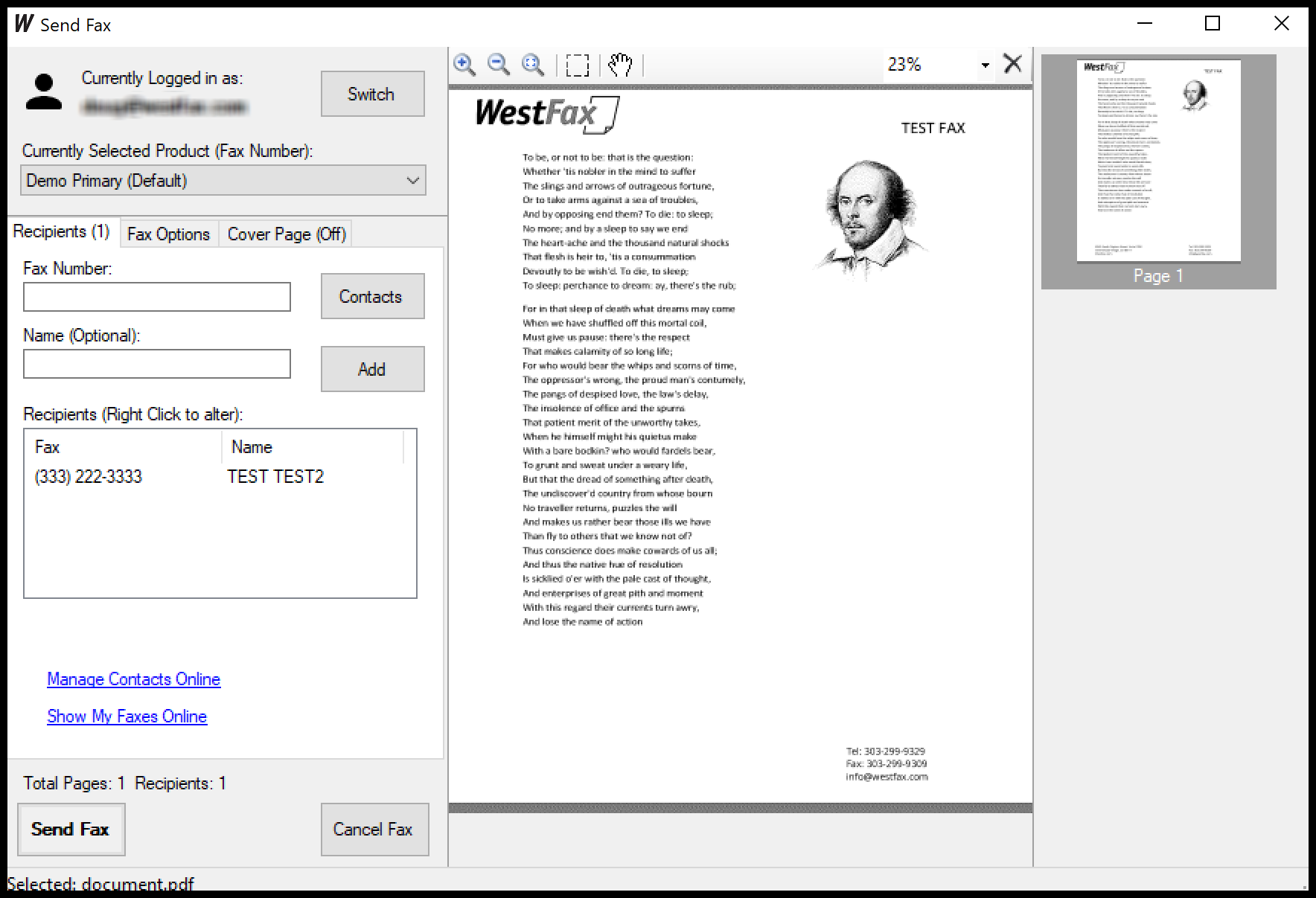 ---
Cover pages built in
Set your cover page options and personalized message to the recipient. Design and manage your cover pages in the fax portal and select them in the Print Driver. We even show you a preview so you know you have the right one.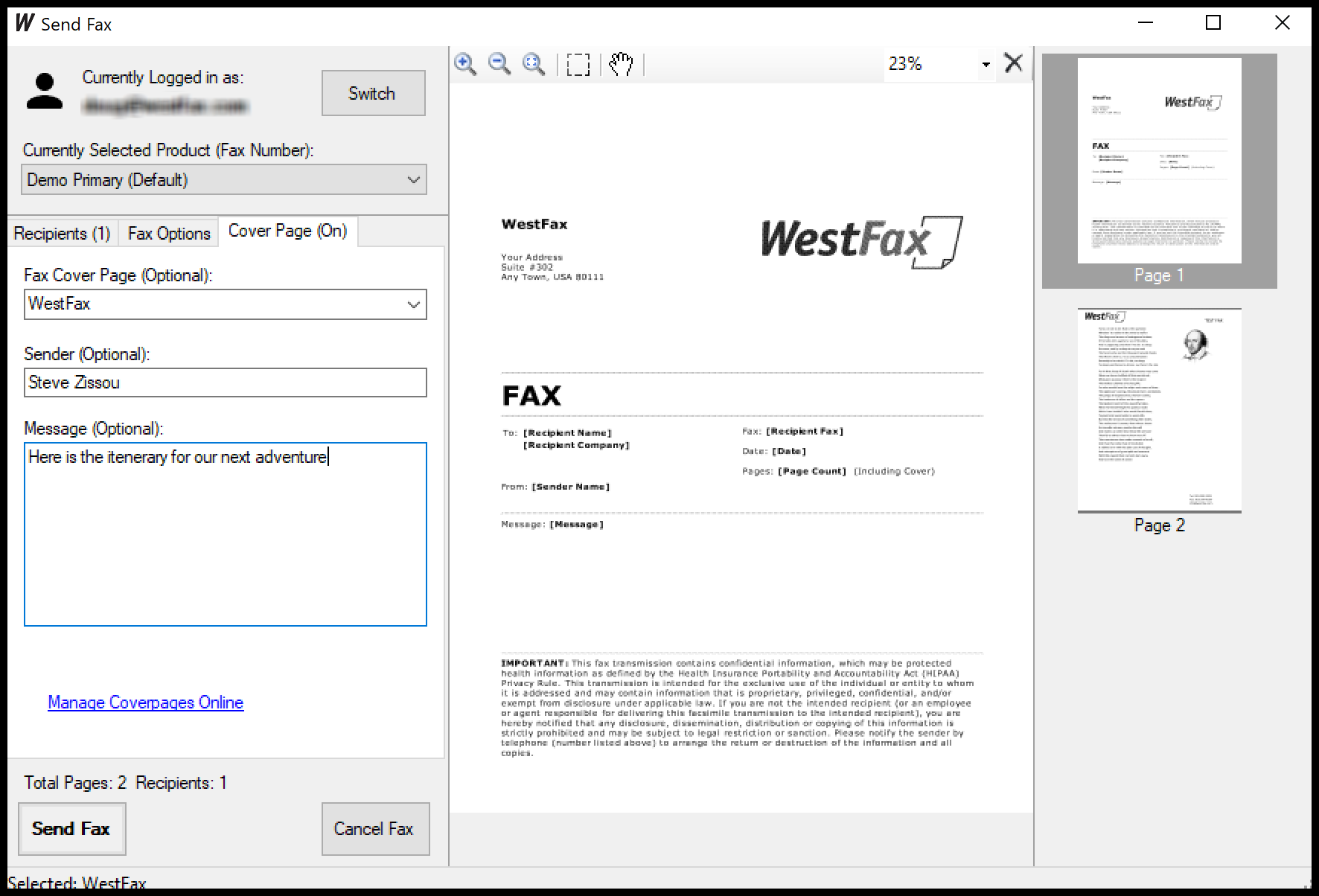 ---
If you have a Fax To Email account you already have Print To Fax!

Just download the driver and install it. When you are done it will prompt you to login. Just use the same credentials as your Fax To Email account And you are all set!
---
Note to system administrators: Do not use Print Driver on a shared terminal server or workstation with multiple users.